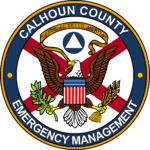 June 3, 2020
FOR IMMEDIATE RELEASE
Myles Chamblee, Public Information Officer
Office: 256-435-0540; Cell: 256-499-8607; Email: mchamblee@calhounema.org
CALHOUN COUNTY CONTACT TRACING PROPOSAL DECLINED BY THE ALABAMA DEPARTMENT OF PUBLIC HEALTH (ADPH)
Calhoun County, Alabama – Today, the Alabama Department of Public Health officially declined the contact tracing proposal from Calhoun County that was submitted to ADPH on April 30, 2020. The formal proposal submitted by the Calhoun County Unified Command, offered specific assistance to ADPH in the form of school nurses, telephones, computers, office space, and training, to conduct robust contact tracing in Calhoun County. The proposal would have utilized existing resources at the local level for the month of May at no additional costs to the taxpayer or the State of Alabama. For the months of June and July, personnel costs for the nurses serving as contact tracers would have been the State's responsibility.
The proposal was a response from Calhoun County to help the State offer solutions for a big problem. On April 28, 2020, the Alabama State Health Officer, stated during a press conference that ADPH has only between fifty to sixty people who are doing contact tracing, in addition to a few volunteer medical students. At that time, Alabama had almost 7,000 individuals who have been confirmed to test positive for COVID-19. Considering the vast disparity on contact tracers on hand, the Health Officer further stated that, "we clearly need to find some additional resources" to support contact tracing.
"Our team believed this concept was an effective proposal that could have quickly mobilized local and existing resources, under the direction of ADPH, to serve as a force multiplier of trained and experienced professionals during our County and State's time of need," stated Michael Barton, Director of Emergency Management and Co-Unified Incident Commander for Calhoun County. He stated, "this needed assistance could have been a cooperative partnership that would have filled the gap in contact tracing until other long term options could be identified and implemented."
Director Barton continued, "It is concerning that at a time when we see positive case trends increasing again, there is no clear direction from Public Health to the counties of what is actively being done to provide timely and robust contact tracing. The experts tell us that these surveillance techniques are one of the last line of defenses against infectious disease in our communities." We appreciate ADPH considering the proposal. Calhoun County is committed to continuing our partnership with the State Health Department in the areas of testing, personal protective equipment resources, and other opportunities to protect the health and safety of the citizens, first responders, and health care professions of Calhoun County," concluded Barton.