ABOUT

THE SPEAKERS BUREAU
Disclaimer: This speakers bureau is provided as a source of information only. The goal is to help connect organizations with prospective speakers. All arrangements must be made directly between the organization and the speaker. The Chamber does not endorse or recommend the speakers listed on this website. The views and opinions expressed by speakers are not necessarily those of the Chamber, and the Chamber is not responsible for any statements or actions of the speakers.

The Calhoun County Area Chamber & Visitors Center has created an online speakers bureau to provide a list of speakers in the area who have expertise on business and non-business related topics. 
The Chamber reserves the right to refuse participation by any proposed speaker at its discretion. Please note that this is not a promotional or sales opportunity, but an opportunity to provide education to civic and other organizations that seek speakers for their meetings.
JON GARLICK
Jon Garlick, LPC
256-365-3401
www.jongarlicklpc.com
Jon Garlick is a Licensed Professional Counselor, Nationally Certified Counselor, Clinically Certified Juvenile Treatment Specialist, Certified Jail Manager, Certified Homeland Protection Professional, Certified Crisis Negotiator, Crisis Intervention Specialist, FBI National Academy Graduate, retired Chief Deputy and Mental Health Officer. Mr. Garlick holds a Bachelor of Science in Accounting, Master of Science in Counseling, and an Education Specialist Degree in Counseling. Garlick's first career was in Manufacturing Accounting ending that career as CFO of a local foundry. He then moved into law enforcement as a counselor for at risk children and their parents. He developed jail programs to reduce recidivism, and became Jail administrator, before becoming the first mental health officer in Calhoun County Alabama and later Chief Deputy. Garlick also formed the first Crisis Negotiation Team for the Calhoun County Sheriff's Office and currently teaches mental health awareness and de-escalation skills for Law Enforcement and Jail training academies. In addition to his consulting and counseling practice, Jon is also an expert witness and an adjunct instructor at Jacksonville State University, and provides content and instruction for the National Institute of Jail Operations. Furthermore, Garlick is an experienced public speaker, Emcee, voice and stage actor.
PRESENTATION TOPICS:
Mental health awareness
Crisis Intervention and de-escalation skills
Active shooter awareness
Parenting
Behavioral change and management
Stress
Suicide
Post traumatic stress
Handling difficult customers and employees
Motivation and leadership
JOEL W. HAWBAKER
Real Life Leading
256-454-0775
www.reallifeleading.com
Joel is a professional speaker,author, teacher, and coach. His book 'Inverted Leadership: Lead Others by Forgetting About Yourself' was a #1 best-seller on Amazon. He has many years of leadership experience, and he has spoken on leadership in a wide variety of settings including colleges and universities, conferences, high schools, churches, fundraisers, and corporate events. In 2019, he was the speaker for the Community Enabler's fundraiser event 'Bosses Bussing Tables,' and he was featured in the Anniston Star. He has also been on 'Talk of Alabama,' and he has been interviewed on over fifty podcasts about leadership, education, and blended family life. He currently lives in Anniston with his wife, his two daughters, and their two rescue dogs Bruiser and Butterscotch.
PRESENTATION TOPICS:
Virtues & Vices: Courageous Humility and the 3 C's of Leadership
Victor or Victor: Your Story Is Your Power –What Story Are You Telling?
Inverted and Extraordinary: Lead Others Better By Forgetting About Yourself
Obstacles or Opportunities: Overcoming Adversity by Leading with Perseverance and Courage
Leadership. Blended Family Life, Education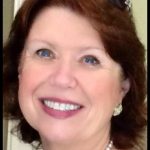 PHRONSIE OWENS, BS, RN, CADDCT, CDP, CFRDT
Piedmont Health Care Center
256-441-4544
www.BestLifeWithDementia.com
Phronsie Owens has several classes she's written that can be shared via slide presentation. She offers a course titled, "Real World Dementia Tour" which shows the class how dementia affects people. Active participation is encouraged for participants to actually experience the vision and hearing disorders that dementia patients deal with. Phronsie primarily works with doctors, elder law attorneys, nurses, social workers, therapists, case managers, long-term care administrators, assisted living administrators and community, church groups, family members of dementia patients, first responders.
PRESENTATION TOPICS:
Alzheimer's & Dementia Seminars
Dementia
Vision and Hearing loss in dementia patients
Color and Contrast for dementia patients with vision loss
Isolation and Depression
Delirium and Dementia
Scams Affecting the Elderly